HB used its 2020 Annual Meeting as a chance to celebrate the achievements of people and project teams. The meeting highlighted the teamwork and commitment demonstrated in the face of COVID-19 challenges. While the meeting was conducted virtually, employees still found a way to inject excitement, celebration, and fun into the event.
During the meeting, HB's leadership team handed out 2020 Ethos Awards, which recognize the people who best represented HB in their dealings with coworkers, customers, partners, and communities. The Ethos Awards are peer-nominated, with employees submitting nominations detailing why they believe their coworkers embody HB values. In all, dozens of HB employees were nominated by their coworkers.
2020 Ethos Award Winners
Safety
Felipe Luna
Teamwork
Julie Polhamus, Jon Updegraff, Josie Ontiveros (Accounting Department)
Sustainability
Jaime Trevizo
Community
Gretchen Price
Integrity
Scott Gamboa
Service
Jacob Mowad
Workforce
Miguel Gutierrez
President's Award
Brian Rodriguez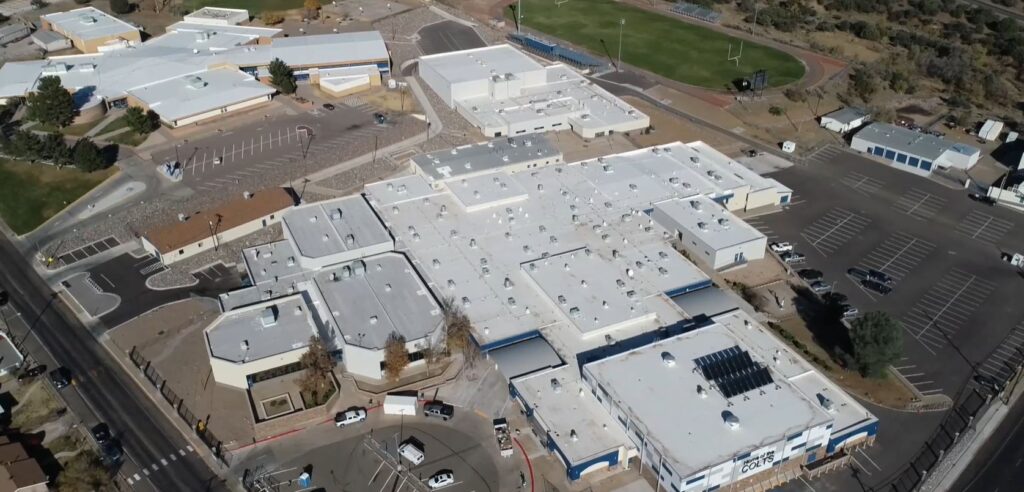 Project of the Year
Silver Consolidated Schools – GMP 3. This project team included Felipe Luna, Miguel Gutierrez, John Cully, Benito Gonzales, and Scott Gamboa.
To earn Project of the Year, the Silver Consolidated Schools team achieved a distinguished level of teamwork and collaboration. As a multi-phase Construction Manager at Risk project, HB's project team raised the bar for communication with one another and with HB partners.
COO Travis Coker was especially excited by the continued development of an already strong project team. "It was exciting to see Benito Gonzales flourish and take off as a Project Manager. As Superintendent, Felipe Luna was really able to shift into another gear on the third GMP."
"We had a single team that was able to execute from preconstruction through completion. From the start, they were intentional about schedule, quality, and delivering value for Silver Schools." said CEO Jason Harrington.