HB projects won Eagle Awards in four separate categories at the recent NAIOP Awards of Excellence. The recognition caps off a year filled with exciting new projects for HB and its construction partners.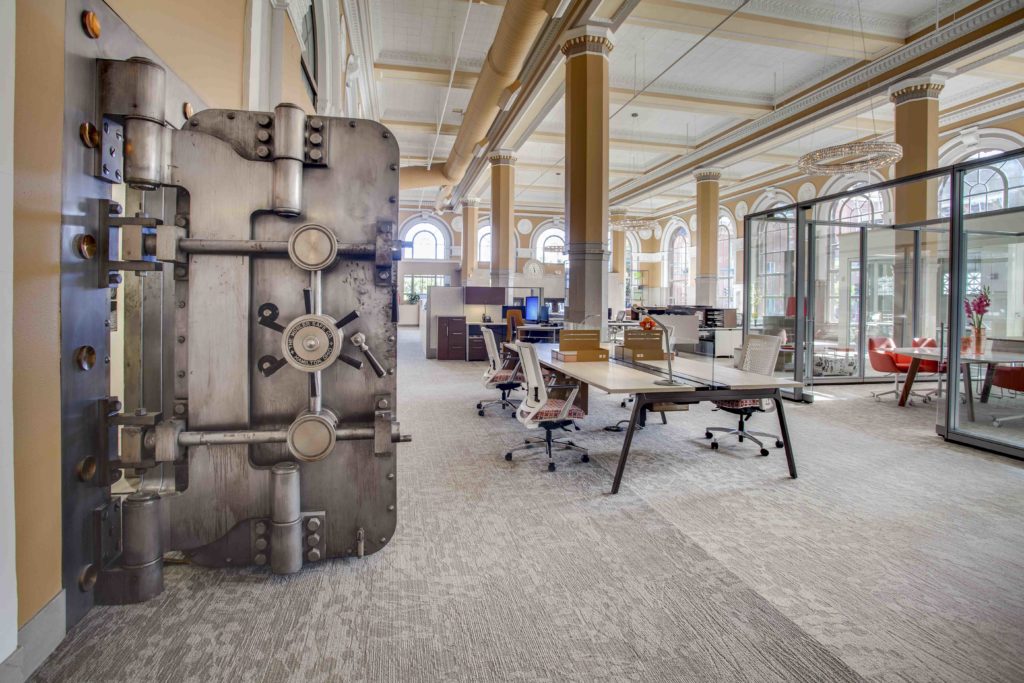 Contract Associates Remodel – Renovation/Remodel Category
Located on the first floor of the historic First National Bank building on the corner of Central and 3rd, the new company headquarters doubles as a spacious, modern showroom. The new space means closer proximity to current and potential clients, a one-of-a-kind space for showcasing furniture solutions, and a chance to spearhead the revitalization of the Central Corridor and Downtown Albuquerque.
Contract Associates worked with SMPC Architects and HB Construction to repurpose the historic banking facility into a functional, inviting space. The space is organized around a central open office which serves as a showroom for furniture, casework, flooring, and modular wall systems. The facility's most distinct feature, an original steel vault installed in the 1920's, now doubles as an art display gallery.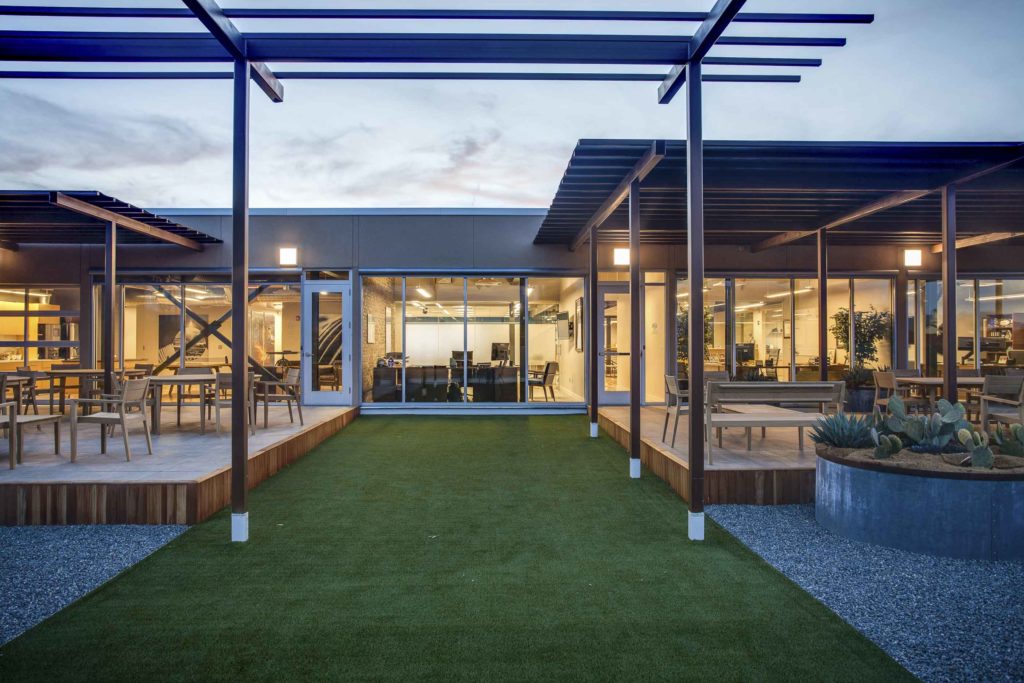 HB Headquarters at Monte Vista – Office Category
For its new headquarters, HB renovated a 70-year-old Nob Hill facility which originally served as a hardware store. The resulting office features collaborative spaces, high-tech meeting rooms, and open ceilings which showcase the building's new MEP systems. Glazed openings throughout the building create sight lines to the street or the rooftop patio.
Designed to promote a fun, relaxed workspace, the office features plenty of spaces where staff can unwind. The second-floor breakroom/kitchen is outfitted with a custom ping-pong table, classic arcade games, and a coffee/espresso bar. A glass garage door extends the area to the landscaped patio, the perfect spot to enjoy an HB happy hour.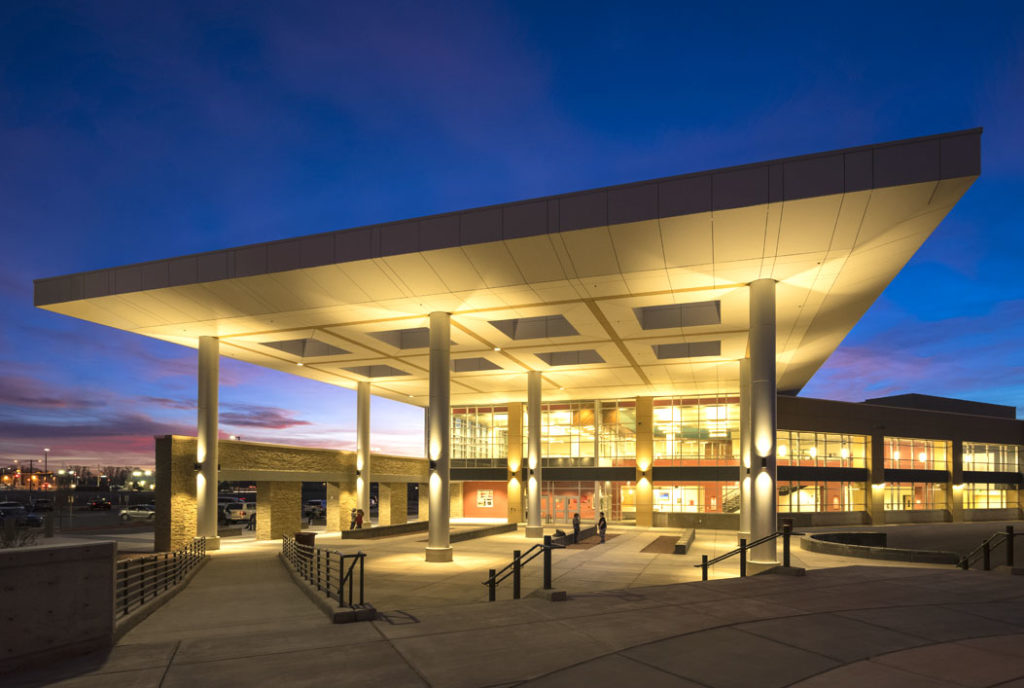 Bernalillo High School – Renovation & Replacement Category
The Bernalillo High School Campus Replacement was a three-phase addition and renovation that added 119,000 sq. ft. of new construction, serving as a near complete replacement of the original campus. Designed by Dekker/Perich/Sabatini, new facilities include a two-story academic building, a single-story career technical education building, an agricultural building, and a mechanical building.
Built on an active high school campus, HB partnered with Bernalillo Public Schools to sustain a "business as usual" learning environment throughout construction. Work was phased around school needs, with the project's new parking lot delivered early during summer months to meet the growing student population.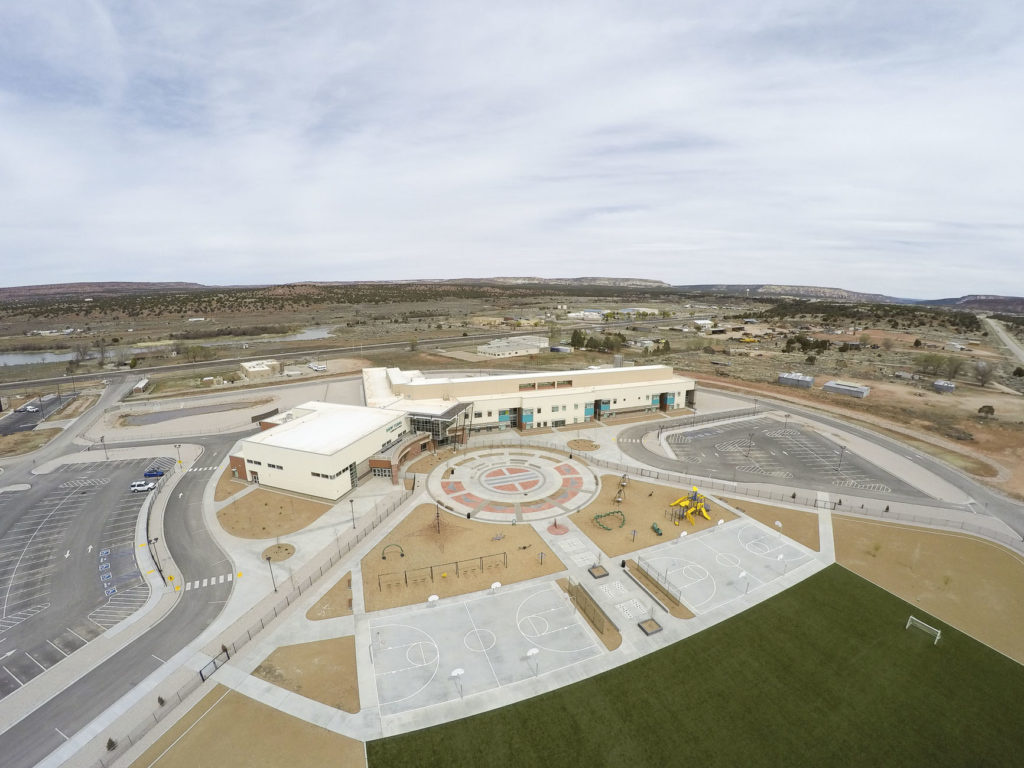 Shiwi Ts'Ana Elementary School – Education: New Construction Category
The new, 86,000 sq ft Shiwi Ts'ana Elementary School consolidates two existing schools serving the Zuni Pueblo in Western New Mexico. The new facility, designed by Dekker/Perich/Sabatini, serves as a community venue for both the village of Zuni and the neighboring Blackrock community. Both communities lacked a public park and athletic fields, and the new location now provides open gathering space in the courtyard, athletic fields, and a public park.
The entire property was designed in a circular pattern to emulate the Zuni Pueblo seal and ceremonial masks, with the building footprint oriented to maximize views of the culturally significant El Mora Mountain. The interior design incorporates Zuni tradition through color, artistic symbols, and detailed  floor patterns.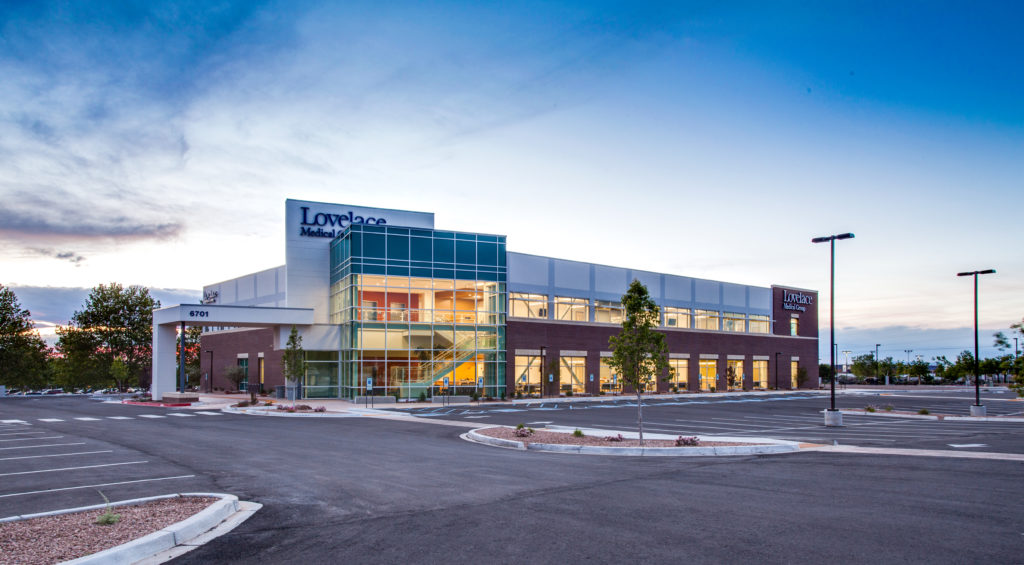 Lovelace Healthcare Clinic at Independence Square – Merit Award Winner
The Lovelace Independence Square Clinic is a 43,200 sq ft primary care clinic with over 100 exam rooms and 40 professional offices. As a build-to-suit project, the facility was designed and delivered according to the specific needs of Lovelace Health System.
The state-of-the-art building emphasizes eco-friendly features and a patient-centered experience. Capable of accommodating 30 to 40 physicians and over 100 additional staff members, the clinic now serves hundreds of Albuquerque patients daily.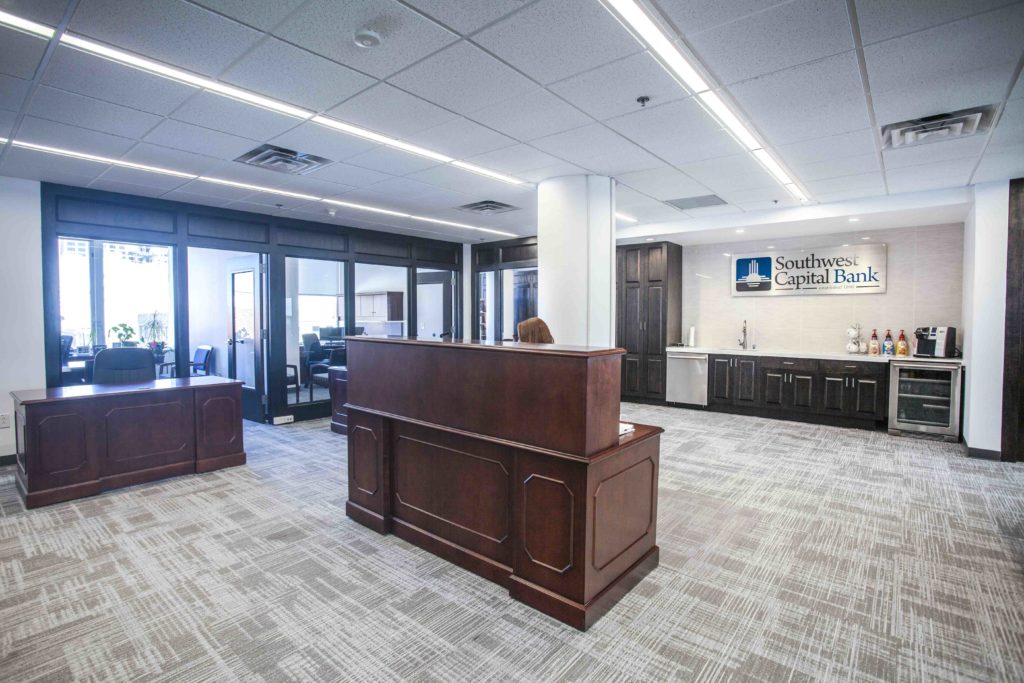 Southwest Capital Bank Simms Space – Merit Award Winner
HB Construction partnered with Southwest Capital Bank to renovate the fourth and fifth floors of the historic Simms Building in Downtown Albuquerque. The finished space serves as a high-end office facility designed to accommodate the bank's growing staff.